Nothing Makes An Australian Home More Welcoming And Relaxing Than The Pleasing Ambiance Of Soft Candle Light.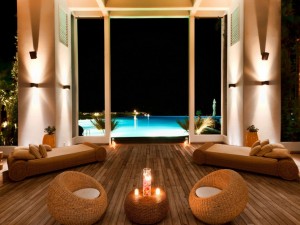 However, an open flame candle does have its problems. There are fumes and molten wax to consider, as well as the potential and ever-present dangers of a fire risk.
Flameless battery tea light candles, or rechargeable tea light candles, transform all those concerns into solutions. There is no open flame, no heat, no fumes and no mess to worry about. They are completely safe and harmless, safe to have around children and pets, and safe to leave completely unattended as well.
Electric tea light candles switch on at their base. It's faster and easier to do than striking a match, but there's an even better and faster way still by using our rechargeable tea light candles in a set of 4 or 12, they provide you with massive cost savings in the long term as they last a minimum of 350 or 500 recharges.
Our premium rechargeable candle set of 12 can even be controlled by a multi-function remote control! Switching electric tea lights on and off with the multi-function remote control is as easy as changing channels on your TV. As well as the on/off function, there's a timer function, brightness control, and you can have the candles flicker or not, depending on your mood at the moment – all from the laid back comfort of an armchair.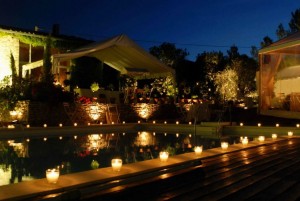 Battery Operated Tea Light Candles or Rechargeable tea light candles really come into their own in the home when you want to have them all over the place, in every room, providing a very special atmosphere. With wax candles this could be problematic, constantly having to light fresh candles as old ones burn out, and having to clean up the mess every so often, and deal with the ever-present fumes.
Flameless rechargeable tea light candles, or battery operated tea lights, can be spread everywhere in and out the home and left alone. They present no danger to children, the elderly or pets, and they will enhance the warm welcoming environment of your home in a way that smelly, burning candles never will. Plus with the hot Australian sun, you can still enjoy the ambiance of tea light candles without the added heat creation that occurs as a result of a lit candle.
Isn't it time you considered flameless tea light candles as the ultimate solution for your home atmosphere?
Flameless electric tea light candles offer you freedom.
You can place them pretty much in anything and anywhere (they are not water proof though). And when you fall asleep and leave them on you won't have to worry about your house burning down while you rest.
Did you know that more than 50 people die each year in Australia as a result of accidental home fires, according to government statistics?
Sadly, many of the fires are started by unattended lit candles placed too close to furniture or curtains. That simply can't happen with electric candles!
There are so many advantages to using flameless tea light candles, browse our products now.