Wether using them indoors or outdoors, our warm white battery tea lights will always provide you with the perfect candle-light effect. The flicker is extremely life like and with up to 40 hours of use they are long lasting as well. And we have further made things easy as our candles use the CR2032 battery which you can affordably buy directly from us and save off retail pricing.

The warm white battery tea light candles are easily suited for holders (of any type) that are of any colour. The warm white battery tea lights are definitely the most versatile when it comes to using them in different coloured holders as they will illuminate any colour easily.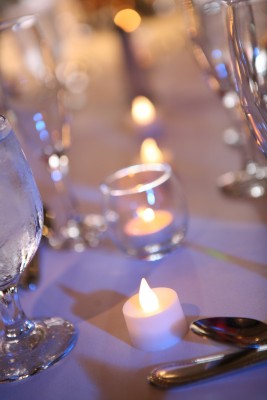 Buying 
battery operated flameless tea light candles
 has numerous benefits especially when you are planning on using them in an event, function or wedding. Our 
Warm White battery tea light candles
 offer you safety, convenience and reliability.
With more and more wedding venues banning the use of real flames, our battery tea lights easily offer you the ability to still have that perfect candle-lit ambience. Sure you can spend thousands on flowers, but nothing will give you the look and feel of surrounding your tables and venue with flickering candle light, and best of all you can let every guest keep a battery tea light candle as a part of your wedding favour!
Our warm white battery tea lights offer you the best illumination that is available. There are of course cheaper tea lights out there, but their illumination power is no where near the power of our battery tea lights. And their flicker is horrible. We have gone to great lengths to test and source the very best battery tea lights that there are available so that we know that our customers will be 100% happy with the candles. As is normally the case- you definitely get what you pay for.
What solutions do these high quality Warm White flickering battery operated tea light candles provide you?
Same Diameter as a real tea light candle.
Bright illumination & perfect subtle flicker
Long lasting battery with up to 40 hours of use
You can use them indoors or outdoors
The will never be blown out by the wind
They are safe to use around children and pets because there is no flame
They are great to use at weddings, events and functions due to their long battery life. (You can switch them on hours before the event and know they will still be burning bright when the wedding, event or function is over.)
You can put them into any type of candle holder
If your venue doesn't allow flame these candles allow you to still create the ambiance of candles
They are non-toxic because you aren't burning fumes, toxins and impurities into the air.