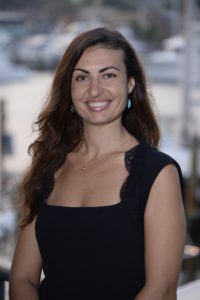 Candles Recharge was started in 2007 by me- Danielle Lewis after wanting to find an alternative way to provide the candle-lit ambience that my mother's restaurant needed, in a more consistent, easy and cost effective way. That's when I found LED tea light candles. Instantly I knew that this could be a great solution, to an essential item for the everyday operation of my mother's restaurant.
I immediately started sourcing suppliers and receiving samples that were all rigorously tested. After months of testing and numerous samples, a design was chosen and Candles Recharge was officially born. I knew that in order to successfully create the right candle-lit ambience in my mother's restaurant, the right flicker would be needed and particular attention was paid to this aspect. From a functionality point of view, I also knew that they would need to be able to withstand the unforgiving use that would happen in a home or business environment.
As the business has progressed the line of candles offered expanded into battery operated tea light candles. Again the same high standards and testing were applied, so that I felt confident that I would be providing my customers with the highest quality product available.
The main idea is to provide commercial quality tea light candles to businesses and individuals at a price that is affordable.
Rechargeable flameless tea light candle technology has come a long way over the years, with the introduction of induction charging and remote control they have never been easier or more fun to use. I have always been highly critical of the flicker quality and for my LED tea light candles they are as close as you will get to the real thing.
Price really does make a difference in the quality of the product that you will end up with and I think that a lot of people don't realise this fact. Not only does it impact the flicker but also things like how strong they illuminate and the battery life – this is true for both the battery tea lights and the rechargeable tea lights.
Flameless tea light candles are really fun to use and very relaxing because there is no fire danger. They open up a whole pile of possibilities for ways and places to use them and things to put them in. The chains are literally lifted when you use battery operated or rechargeable tea light candles because of the freedom they give you.
I is always more than happy to answer any questions that you may have regarding my products, and I have always prided myself on giving a high level of personal attention to my customers. Please don't hesitate to call or email me for any help you may be needing.