Rechargeable Tea Light Candles In Beauty Spas Add The Perfect Final Touch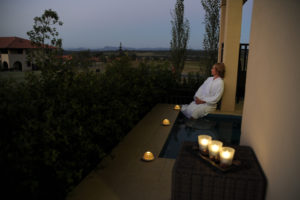 Beauty spas allow people to tap into their own personal source of beauty and wellness. They bring out the best in people through tactile therapies that focus on skin care and body care, rejuvenating the inner spirit and stirring the finer emotions.
There are many aids that help achieve this. Soft and gentle music helps, as well as pleasant scents, but one thing has always been foremost in helping to create the right ambiance and atmosphere – candles.
Traditional lit candles have one big drawback; they are a potential fire hazard. This usually means that insurance companies will increase their annual premium if they know candles will be burning within the premises on a regular basis.
Luckily, there's a perfect answer for your beauty spa!
Remote controlled flameless rechargeable tea light candles remove any concerns an insurance company might have about the risks of fire. Flameless tea light candles with an LED light are completely safe in every way. They have all the advantages, and none of the disadvantages of traditional lit candles.

Wax candles, especially if they are cheap and made from paraffin wax, can give off toxic fumes. Beauty spas are places where scented candles are likely to be used, and cheap scented candles can hold a sinister secret that electric tea light candles will never have.
In order to prolong the burning of some cheap scented candles, a thin strip of lead is used in the wick. This allows the scent to linger longer, but it also allows tiny particles of lead to become airborne. No self-respecting Australian beauty spa wants to have their esteemed clients breathing in lead, surely!
It's easy to provide a safe scented atmosphere, and it's even easier to provide safe candles to complete the effect. Our commercial grade rechargeable electric candles have:
No fumes
No smell
No heat
No mess
Which means, you have no worries!
By switching your spa over to rechargeable tea light candles you will also be putting money in your pocket. This is because within a 6-8 month period the candles have paid themselves off and you are virtually running for free. No longer will you need to continually buy wax tea light candles who's costs quickly add up.
You can get your remote controlled rechargeable candles with a warm white flame, or an amber flame. They can have a realistic flickering effect too, making them indistinguishable from the "real" thing.
Isn't it time your beauty spa put your customers first? Remote control rechargeable tea light candles are exactly what you need.