Flameless Wedding Tea Light Candles Make Your Special Day Reception Complete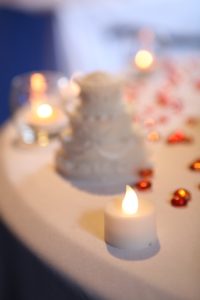 Your wedding day is not called a special day for nothing, and you want it to be, not just right, but perfect. It's after the actual wedding ceremony that everyone gets the chance to fully relax and have fun, and the ambiance and atmosphere at the reception venue needs to be such that it sets the mood for the evening.
Tea Light Candles can provide that perfect atmosphere. The dim light and flickering effect provides a consummate setting for an evening of fun and dancing, but the main problem is simply that most wedding venues will not allow anything that produces a naked flame. That usually means that the gentle, mesmerizing, flickering light of a candle is out – unless you have flameless battery tea light candles. That changes everything.
Australian wedding reception venues, and in fact, anywhere in Australia or the world connected with your wedding day, has no objection to electric lights, such as electric candles. They are safe and present no fire risk, which is what the insurance companies providing cover for these venues are most concerned about. There is absolutely no reason why the evening reception of your big day can't be bathed in the soft, flickering glow of wedding reception tea light candles.
Flameless electric candles are your best friends here. Once placed in a suitable candle holder – and these electric flameless candles are the same size as standard tea lights, so they will fit into any standard holder – it's impossible to tell the difference between them and a lit wax candle.
You can choose between a realistic amber light, or a warm white light. If your wedding is held in Australia's great spring or summer, then it's highly possible that there will be an outside area for the reception. Even if there's a breeze outside, your flameless wedding tea light candles will stay lit, for it takes more than wind to quell their gentle persistent light.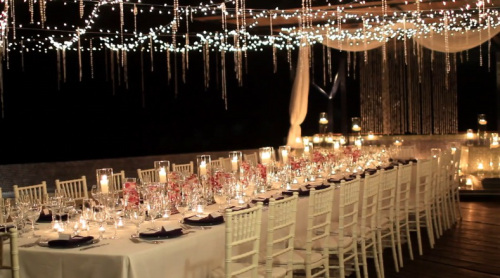 If you are seeking a solution to your wedding reception venue's ban on lit candles, you've just found it!
Battery operated flameless tea light candles offer you the freedom to open your creativity and imagination on your wedding day. You can literally put them into almost anything, anywhere, anytime. You will never have to worry about open flame safety with our artificial tea light candles. Although they are artificial the effect is anything but, our battery operated tea light candles will give you as close to a real candle effect as possible.